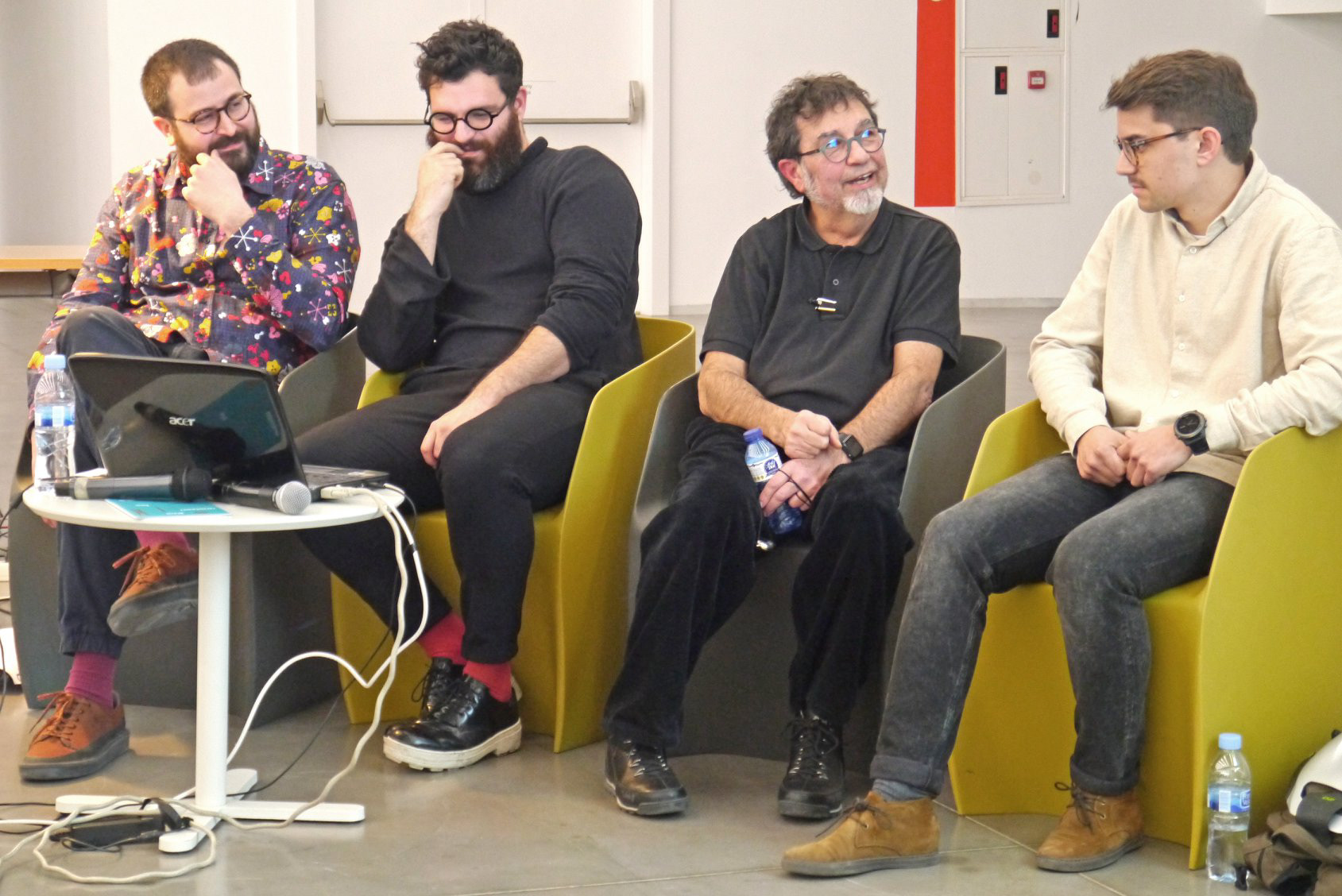 Involved in several panel discussion, involved with a group of people gathered to discuss a topic in front of an audience, related with design, product and crafts or academic conferences.
– "Moble: Territori, tradició i nova artesania". Round tamble about "Tradició i artesania en el moble d'avui". Together with Mercè Rovira, Frank Buschmann, Marta Ayala Herrera i Guillem Ferran and  David Places. Museu del Disseny de Barcelona (4/05/2023).

– "Espais, objectes, usuaris, situacions. Cicle de Xerrades del Departament de Producte i Espai. Together with Aixopluc, Fixperts, Curro Claret, Lacol Arquitectura Cooperativa and Martin Garber. 14, 15 and 16th december 2016. Escola Massana, centre Municipal. (16/12/16).
– Nau 3 Jornades d'art i disseny Nau 3: Ètica en expansió. Taula Rodona: Diseño, ética y responsabilidad social. Moderada per Raquel Pelta amb la participació d'Arrels Fundació, l'estudi d'ecodisseny La Page, Guillem Ferran i l'Associació Tapís (17/4/15).
– Round table of the project "Spread your hands" together with Narcis Comadira, Blai Puig  i Jesus Angel Prieto. Museu d'Història de Sant Feliu de Guíxols. (20/06/13).
– El Suovenir like a landscape to discover, Talk with Constantin Boym, Marc Morro i Oscar Guayabero. DHUB Barcelona (19/11/09).
– Round table about crafts and sustainable design from a multicultural perspective with Siddhartha Das. o2Spain.  DHUB Barcelona Montcada. (20/04/09).
– Round Table."L'artesania de prestigi, activitats de referencia." With Joan Gomis, David Nelson and Jordi Montaña. (Catalonia 2008. GlassHands and crafts Meeting at Mataro. 17/10/08).